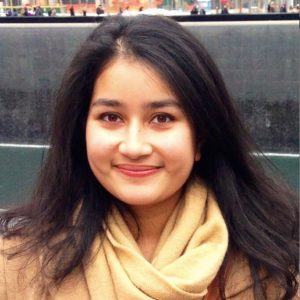 Name: Neeva Shrestha
Year: 2017
Major: Economics
What's happening? We'd love to hear how your internship is going.
This summer, I am interning with the Global Fund for Children at their head office located in Washington, DC. I am currently working with the organization's Programs team.
The Global Fund for Children (GFC) is an international non-profit organization, which utilizes a unique model of funding high-potential, innovative grassroots organizations that serve vulnerable youth populations across the world. GFC also provides additional services–such as leveraging and management support–to bolster the organizational capacity of its grassroots partners, in order to ensure that these organizations can create a sustainable impact in their respective communities.
I have largely been involved in two main projects over the summer. For the first project, I analyzed data collected on our 210 grassroots partners to prepare GFC's annual statistical report for the last fiscal year. I then presented and discussed the findings of the report during the organization's bi-annual team meeting. Currently, I am working on another project that involves analyzing GFC's proposals, reports, and surveys. Through the collected data, I will be developing processes to improve the efficiency of compiling feedback from partners, and to enhance communication with report and survey respondents.
DC is an amazing city to live in. There are so many places one could visit (for free!), great cuisine to try, and interesting people one could meet. Though public transportation has been painful this summer due to metro repairs, I definitely don't mind walking around the city. One of my best memories here has been going to the Washington monument on the 4th of July, in spite of the rain and the crowd, and watching the Independence Day fireworks.