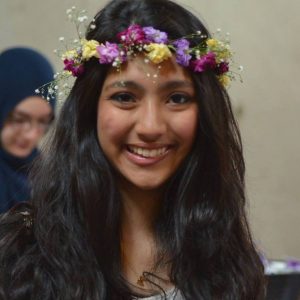 Name: Priyanka Dutta
Year: 2017
Major: Psychology
What's happening? We'd love to hear how your internship is going.
For my last summer as a Bryn Mawr student, I got an internship conducting psychological research for Prof. Egan Brad at the University of Portland. I was lucky enough to able to administer these cross-cultural studies in my home city of Mumbai. There were two main research projects that we worked on, one was studying the differences in decision making with regard to intertemporal sequencing and the other looked at 'Moral Licensing', a phenomenon that suggests that the recollection of prior moral behaviors boosts one's moral self-concept which leads them to believe that the previous good deeds offsets current bad deeds. In addition to conducting these surveys, I also got to research the literature on these topics in the hopes of finding support for our hypotheses.
After searching for a suitable research internship for an international student I was lucky to have this opportunity fall in my lap. A friend recommended me to this Professor who used to teach us at Bryn Mawr. She was very encouraging and accommodating and even made it possible for me to work from home, in India.
I was particularly interested in a cross-cultural research opportunity as I am going to be a senior psychology major and will be writing my thesis in the same area. While I am still trying to figure out which field of psychology I wish to take up in the very near future, I knew that in order to keep a doctorate in psychology a viable option, getting more experience in research was crucial. This research in particular was unique in that it let me get my hands dirty and be a part of the research process from the very start. It has given me a lot insight into what this field is all about and has positively influenced my decisions about the future.