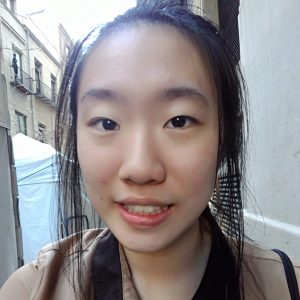 Name: Connie Chan
Year: 2019
Major: Undeclared
Internship Placement: I am working in the Davidson Laboratory at the Children's Hospital of Philadelphia doing research focusing on DYT1 (early-onset primary dystonia).
What's happening? We'd love to hear how your internship is going.
I am not sure what type of expectations I had prior to coming to the internship. I enjoyed my lab experiences and I feel that just the idea behind gaining experiences is really essential for me to further understand what my interests are and how much I am able to gain from research. I have my eyes set on having an MD/PhD however I am still indecisive on exactly what I want to focus my life on. While my path may constantly change because it is pretty unlikely that I will obtain my goals and my bliss by a straight path, I still want to be able to make the choices that would aid as the stepping stones for me to further become more happier.
Just the idea that I would have to grow up and that I would soon have to cross the threshold behind a kid and adult is terrifying—I like research but does it mean I would want to engross myself into lab every day? I should perhaps become an anthropologist and focus on intersections of gender studies and Japanese, South Korean and Chinese media (manga, dramas, music). I would be satisfied if I am able to read manga and travel to gain a better understanding on the underlying connections between different topics. It is these types of questions in the back of mind that continue to cause me to conflict myself. By researching this summer, I gain more perspectives on how I enjoy being able to research for the sake of learning more about the basis of dystonia, a movement disorder, as well as I would enjoy always being able to learn.
Science never ends—which sounds cliché but at the same time it is true. There may be days that I would dread coming into lab if I end up staying in research in the future but the whole point is that I am experiencing what it is to live in science. Currently, I am living with my life revolving researching, learning, eating and sleeping which sounds intense and it is. Having this model-like future scares me but at the same time exhilarates me. Every new experience I gain is a new path that I can make and by having the opportunity to work in a research lab and live alone has really open my eyes to this.