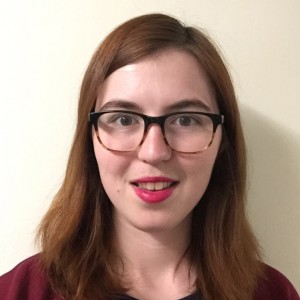 Name: Elinor De La Torre
Year: 2017
Major: Sociology
What's happening? We'd love to know how your internship is going?
This summer I am working at the American Philosophical Society. The society was founded in 1743 by Benjamin Franklin it is a society dedicated to the pursuit of "useful knowledge." I have a curatorial internship at the APS Museum where I am doing archival research and exhibit preparation. The work I am doing is  for an exhibit on the Peale family that is going to be opening on April 7, 2017. The Peales were a revolutionary war era family of painters, inventors, and innovators. I have most enjoyed the archival research I am doing in the Peale-Sellers Collection, a collection of the family's letters and diaries. The Peale family was close with many of the founding fathers so it has been entertaining to read their anecdotes about George Washington telling puns, or their letters from Thomas Jefferson warning them about pickpockets. Previously, I have taken a few Museum Studies classes and I appreciate having the chance to compare academic Museum Studies with actual Museum work. We are confronted with problems like how to tell the stories of people neglected by history, especially when we may not have as much recorded material about them. It is fascinating to attempt to create a cohesive narrative that summarizes many different people's lives and stories.
How I learned about my internship:
The wonderful new Museum Studies program set the internship up and the head of Museum Studies, Professor Monique Scott, told me about it.
Why I applied for my internship:
I've been working in Bryn Mawr's special collections for two years and I've really enjoyed it. For a while I told people my favorite class was my job. But then the school got a Museum Studies department and I learned about all the museum job opportunities that were out there. I decided that while I enjoy archival work I wanted a summer job that gave me a different more curatorial perspective on museum work.