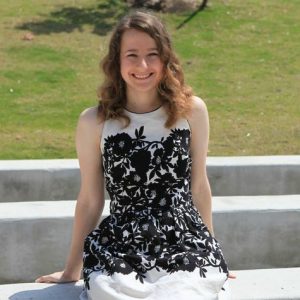 Name: Emma Basen-Engquist
Year: 2017
Major: English
What's happening? We'd love to hear how your internship is going!
I'm interning at the Nicole Longnecker Gallery in Houston. Every day at the gallery is different from the next, but you can often find me sitting in on meetings with clients (both customers and artists), researching new sales opportunities for the gallery, updating our social media pages, collaborating with Nicole on PR materials for gallery outreach, working on perfecting our inventory and sales systems, and much more!
Why I applied for my internship:
As an English major, my future career possibilities are inexhaustible, and I wanted to learn how to apply my skills in a business setting. I have interned at large corporations and small nonprofits before and I wanted to see how small business was different. I am also very passionate about art and I wished to learn about making art commercial while maintaining the artist's vision for the work.