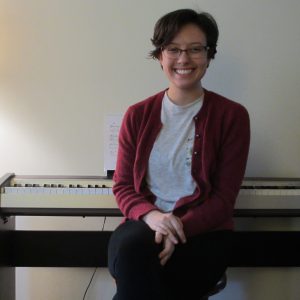 Name: Emma Wells
Year: 2017
Major: English
What's happening? We'd love to hear how your internship is going.
I am spending my summer interning with Team Sunshine Performance Corporation, a Philadelphia-based theater company that makes original, ensemble-created work. This internship has been immensely encouraging to me, both because of the people I've been lucky to work with and because of the exciting, innovative nature of Team Sunshine's work.
Because theater doesn't run on the typical 9-5, Monday-Friday schedule, I've been enjoying an unpredictable workweek. The only part of my schedule that stands still is a weekly four-hour administrative meeting, which has come to be my favorite part of the week. At these meetings with the three company co-founders, I get to see how the gears of the company work together, and I feel empowered to one day start a company of my own.
I'm serving as Assistant Director on The Sincerity Project (2016), which will be part of the curated portion of the 2016 Philadelphia Fringe Festival in September. The Sincerity Project is a 24-year iterative performance project in which the same seven performers reconvene every two years to create a new installment. The show I'm working on is the second iteration, so I am having the unusual experience of seeing how an ensemble evolves previous work into something new. Working in the rehearsal room has been really inspiring and informative, as I learn how a professional company can prolifically create new work.
I've been enjoying spending my time in Philadelphia and getting to know South Philly better in particular. I can now officially call myself a disgruntled Septa commuter, although I've been getting lots of reading done on my two-hour commute from the suburbs.