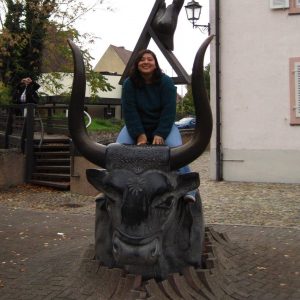 Name: Jasmine A. Rangel
Year: 2017
Major: Chemistry
What's happening? We'd love to hear how your internship is going.
This summer I interned as a Breakthrough Houston teaching fellow. More specifically, I had the opportunity for 2 months to teach 8th grade Chemistry. This was my third year doing this program and every year I learn a bit more about the trade of teaching and also what other venues there are for having an impact in education.
Beyond the educational aspect I have learned how key trust is in a classroom. I have spent this summer not only pushing my own boundaries but also those of my students. Without earning their trust, I could have never asked them to do many of the things that they find challenging. I chose to return year after year to Breakthrough because the students remind me to continue to strive for classrooms that are welcoming and embrace challenges with a touch of grit and optimism.