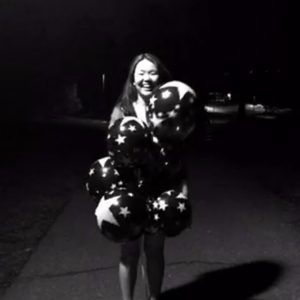 Name: Julia (KyungIn) Kim
Year: 2018
Major: Computer Science
What's happening? We'd love to hear how your internship is going.
This is my second summer staying in the Philadelphia area, and it has been the best one so far. I am living in a single on campus, so I commute an hour to two hours back from work every day, so I feel like a true adult now driving my car, enjoying the freedom.
My internship is with a software company located near Philadelphia International Airport named Unirisx, and I absolutely love interning here. At Unirisx, I have been coding in Java to make a web based application, which I was not taught taking classes at school. I also have been tagging insurance documents by request of other colleagues, reading numerous insurance jargons in business documentations.
While learning different industry oriented skills, I have been constantly communicating with my supervisor and colleagues. I appreciate the friendly environment at my workplace. Everyone is nice to me and treats me like a full-time employee. We also have a cute tradition where one of the colleagues bring soft pretzels every Friday, so I decided to contribute by bringing cookies. I bought bubble teas for my colleagues last Friday as treats and was very delighted that everyone loved them!
I know that this summer internship will be the stepping stones towards my goal of going into industry after graduation. I hope to take full advantage of these three months being at Unirisx, and I aspire to grow more mature as a software engineer.