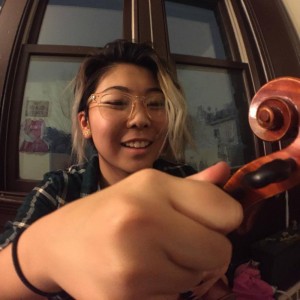 Name: Lia Yoo
Year: 2018
Major: Mathematics
What's happening? We'd love to hear how your internship is going!
This summer I am interning at Vision Driven Consulting, a business management and consulting firm based in West Philadelphia. The company works mostly with non-profits and currently hosts a monthly workshop series that aims to support Philadelphia's local artists. My time at Vision Driven is going very well! I've learned about some great organizations in the city that I didn't know about before my internship, and it is great to have the chance to work with these organizations for the rest of the summer. My work with Vision Driven is helping me learn more about my community; it's giving me new ideas on how I can become more involved and support my community to my best ability, and I've only been here for a few weeks!
Why I applied for my internship:
I applied for Vision Driven Consulting because I wanted to discover new ways to apply my math skills to projects not necessarily related to math, like non-profits. At Vision Driven, I knew I would be able to learn about the financial strategies and structures of working for a non-profit, while simultaneously learning about the financials involved in running a for-profit business. I just recently declared my major in math, and I thought the company would give me an interesting look into the different applications of my math-related skills in industry rather than academia.