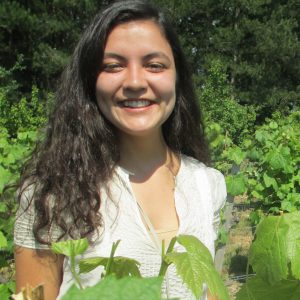 Name: Miriam Myers
Year: 2018
Major: Political Science
What's happening? We'd love to hear how your internship is going.
Greetings from San Francisco!
This summer, I am interning in the Office of Supervisor David Campos, who serves on the San Francisco Board of Supervisors. I have thoroughly enjoyed the past month working in this office, and I have learned a lot about how government works on a local level. My very first day of work (June 7th—Election Day!) was a big one: the Board of Supervisors passed a groundbreaking resolution that had reporters calling our office from all over the country. This new legislation is intended to address the housing crisis that San Francisco has struggled with over the past years. The City is directly targeting Air B&B, which has limited the amount of available and affordable housing for many long-time residents. The following week something tragic occurred in the district that Supervisor Campos represents: there was a terrible fire that burned down half a block, leaving 60 people without homes. Most of these people were low-income, immigrants, and our office is helping these constituents find new permanent housing and get back on their feet. Just last week, our city celebrated Gay Pride weekend, and I had the opportunity to march in the parade with Supervisor Campos (see photo). That experience has been one of my most memorable moments so far—it felt incredible to walk with such an admirable, progressive politician in the city that I grew up in and love so much! I have done quite a bit of legislative research projects for Campos's staff, and I look forward to helping them more in the coming weeks. This exposure has truly been transformative and has allowed me to think critically about the issues that my city (and country).