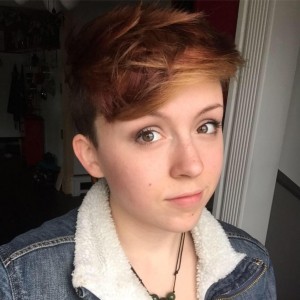 Name: Sarah Freda
Year: 2017
Major: Biology
What's happening! We'd love to hear about how your internship is going.
This summer I'm interning at the Smithsonian Environmental Research Center (SERC) in Edgewater, MD, working at the Global Change Research Wetland (GCREW), home to the longest on-going CO2 experiment in the world. As an ecosystem so valuable in the face of climate change, there are two new projects I'm helping out with. The first is "Coastal Wetland Carbon Sequestration in a Warmer Climate," a new warming project (the second of its kind in the WORLD) that investigates how well wetlands can build up soil and store carbon under increasing temperatures. The second is a project I've started with Bryn Mawr's own Tom Mozdzer – a litter decomposition project. This long-term experiment will investigate how future factors of climate change – higher temperatures, carbon dioxide and nitrogen – will impact litter decomposition. This will not only contribute to my undergrad thesis, but also to a research project that will continue beyond my internship here at SERC.
Why I applied for my internship:
Working with the Smithsonian has been a dream of mine since I was a kid. Not only that, but I'm working in a field I wish to pursue in my future. With this internship, I'm able to build off of the knowledge I've gained thus far, and apply it to research projects that can make a difference. In a world threatened by global warming, research like this will help determine what the effects of such conditions will be, and what we can do to prevent them. As drivers of such climate change, the people have a responsibility to recover what damage has already and will be done. With the research done here at this internship, I am contributing to that responsibility – something you cannot find sitting in a classroom.