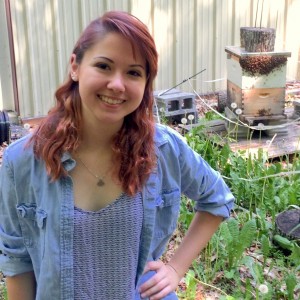 Name: Tauni Robinson
Year: 2018
Major: Geology
What's happening? We'd love to hear how your internship is going!
This summer I was an intern with PennEnvironment, a statewide non-profit environmental advocacy organization. I was placed on their "No Bees, No Food" campaign to help save the bees and was primarily tasked with convincing the EPA to ban the use of a class of bee-killing pesticide known as Neonicotinoids. Colony Collapse and the general decrease in bee population has been an increasingly common problem for beekeepers across the world, and one cause that scientists have pointed to is the use of Neonics. My main task was to build a coalition of farmers and local restaurants to show support on our letter urging the EPA to ban the use of these pesticides.
I was very excited to learn about campaign organization and was enthusiastic about the amount of responsibility I held as an intern. Interns were the key tacticians on this political campaign targeted at the EPA, so we were planning events, sending out press releases, building strong coalitions, organizing grassroots and grasstops action, petitioning, and crafting multiple Letters-to-the-Editor and Op-Eds all on our own. The best moment of my internship was when I got a huge restaurant chain to sign on to our letter.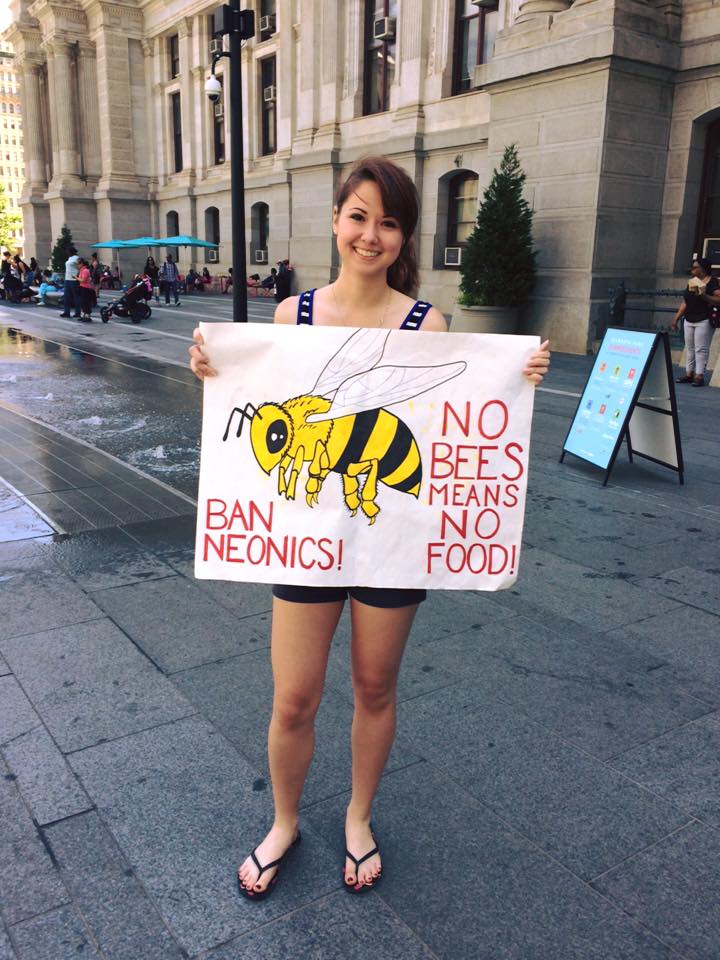 My favorite part of this internship was getting to speak to all the farmers and restaurant owners because I got to meet some amazing people with very interesting stories. I found out just how many people really care about our pollinators and all the food they provide us with, so I felt like I was doing good for the Earth and that this was highly rewarding work. I also loved the environment I was working in because I was working a 10-5 job in a Center City office but got to spend lots of time outside in parks and city green spaces. Getting to live in Philadelphia and experiencing city life was also definitely a huge plus for me!