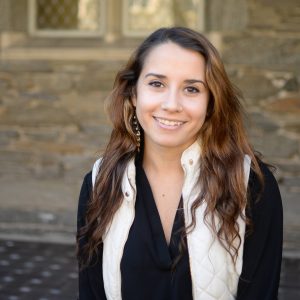 Name: Zahabya Mama
Year: 2017
Major: Political Science and Russian Major
Internship Placement: American Councils for International Education
What's happening? We'd love to hear how your internship is going.

As with any new city, living in DC has been exciting and fun. Despite it being extremely hot and muggy at points, I think the city is beautiful. The first day in DC I bought a bike as my mode of transportation since DC has a lot of metro repairs this summer, and the cost of a monthly pass is extremely expensive. Biking to American Councils is actually a lot of fun and not as scary as I thought it would be since I get to bike through the National Mall and past the White House every day on my way to the office!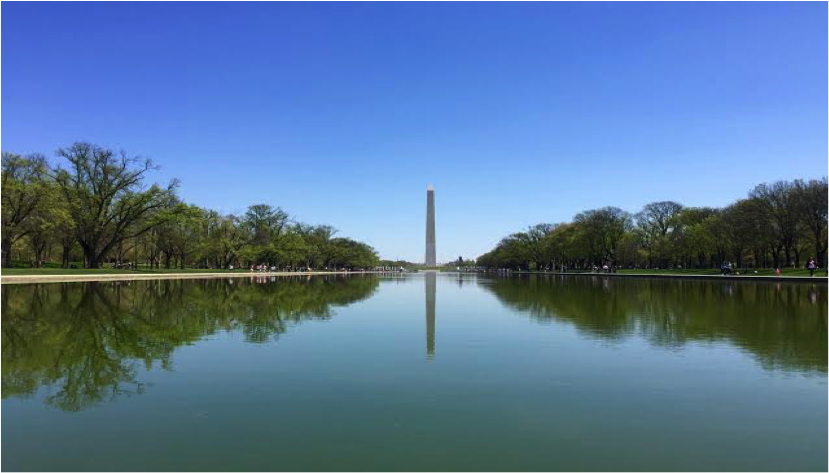 At American Councils, I work with six others who are all part of the Outbound department. Our job encompasses many things, most importantly pertaining to study abroad programs in Russia and Eurasia. Our department offers programs like Advanced Russian language and Area Studies Program, Balkan Language Initiative, Russian heritage Speakers Program, Contemporary Russia Program, Eurasia Regional Language Program, Peace and Security in the South Caucasus Program, Summer Teachers Program, Business Russian Language and Internship and Overseas Professional and Intercultural Training Program. Additionally this department works with Title VIII grants, funded by the federal government, for research and language training to American scholars studying Eastern Europe and Eurasia. In June all of the summer programs have orientation and they depart from DC to places like Moscow, Saint Petersburg, and Kazakhstan. As an intern I assist with any and all projects, from social media to accompanying a co-working to various embassies. In my first week I was able to go to the Embassy of Kyrgyzstan to drop off and pick up passports and visas. I've also been able to meet other departments in American Councils, like Inbound (who bring international students to the US), marketing, and fundraising. So far it's been a great experience… and it doesn't hurt that I have some really nice co-workers!
How I heard about my internship: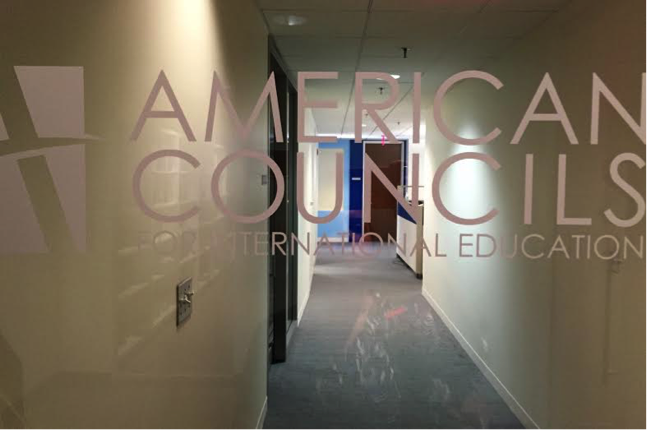 I actually heard about this internship from Emily Lyons-Ellison, who was my program officer in summer 2015 for the Advanced Russian Language and Area Studies Program (RLASP) in Saint Petersburg. After coming back from Russia I kept in contact with her to see if there were any internship openings and it just so happened that working with the Study Abroad and Outreach department was possible. If it wasn't for Emily I wouldn't have this internship right now!
So, if I had any advice that came from how I heard about the internship it would be: Send lots of emails and ask for help. You never know if one of your contacts knows about a job or internship opening. And, most people you reach out to are more than happy to help with future endeavors.  
Why I applied for my internship:
Since I spent my past two summers working on the Russian language, both at Bryn Mawr's Russian Language Institute (RLI) and in Saint Petersburg, I knew that I needed real work experience. I needed to know how I work with a team, how I work by myself, if I was able to sit at a computer all day or if I would get antsy, etc. I applied to a lot of journalistic jobs, but landed on working for American Councils in their Study Abroad and Outbound department. I figured American Councils helped me shape my career path, so why not come back and do the same thing for others.
My advice about picking an internship: Of course try to be an intern in a place that you feel passionate about, but if you don't find something that you think will suit you after you graduate, stick with it. Do it for the experience so that you know for your next job what you know you like to do, and what you know you don't.